Do You Need a Site-to-Site VPN?
Firstly, what is a site-to-site VPN (Virtual Private Network)? A site-to-site VPN is a type of VPN that permits businesses or offices with more than one location to establish a connection that is secure between their various Local Area Networks (LANs) over the internet. For instance, with the help of a site-to-site VPN, you can be able to link a branch office LAN to the main network at the company's HQ.
Hence, a site-to-site VPN helps to stretch the company's network, which makes computer resources at a different location available to others at another location. This ability of the site-to-site VPN to enable computers from different location make use of the same resources makes it ideal for a cooperation that is still in its developing stage and has branches in other places.
While establishing a site-to-site VPN there are two main methods employed, which includes.
The Internet VPN Method
MPLS VPN method
The difference between the two techniques is based on the type of connections they use, and whether the network is owned by the company or the network that provides the VPN carries out the virtual tunneling.
Using the Internet VPN method, here there is the utilization of a company's existing network combined with public internet infrastructure. To set up, a VPN gateway like a Cisco ASA (Adaptive Security Appliance) is needed at both locations.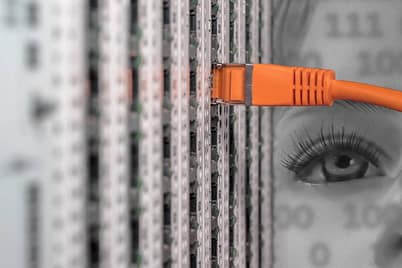 The VPN gateway will enclose and encrypt all data sent from one location, now this data travels through a VPN tunnel over the public internet then into a peer VPN gateway at the receiving location. When the data is received the peer VPN gateway decrypts the data and then transfers it onto the receiving location's LAN.
Using the MPLS (multiprotocol label switching) VPN Method, which is a more recent way of establishing a site-to-site VPN, unlike the Internet Method that has been in use for many years. Here, the VPN connection is achieved by connecting to a carrier-provided MPLS cloud unlike in the internet method where the connection is with the public internet.
Hence, the MPLS VPN makes use of infrastructure that belongs to the VPN provider. To configure, a business solutions provider establishes a virtual connection between the company's office sites across the provider's MPLS network.
The main advantage of this method is that it is very easy to deploy and also has an optimal network performance. MPLS VPN are apt for video conferencing or VoIP.
Its disadvantage is the cost, and it is likely to be more expensive when the connection is international.
Difference Between a Personal and a Corporate VPN
Following the introduction of democracy in the internet, this has made its users to exploit ways in which they can be able to conceal their identity. This demand has lead to the use of personal VPN which enables users to hide their IP addresses. Not disclosing your location makes downloading of torrents possible and keeps the user anonymous, also enables the user access geo-blocked data.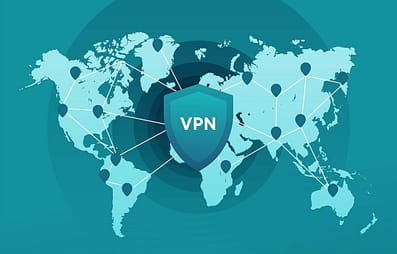 While personal VPNs are ideal for an individual they are not so much so effective for company or business network which tends to carry thousands of terabytes of very sensitive data. Hence, several companies and businesses makes use of a site-to-site VPN as it is more suited for the task involved.
Does my Business need a site-to-site VPN?
Whether you are using the Internet VPN method or the MPLS VPN method, to configure and maintain either of them requires a substantial amount of both financial and human resources. So it is important to be sure that your company needs a site-to-site VPN before investing in it.
While setting up a site-to-site VPN most companies engage the services of business security solutions companies like Cisco, Sonic wall, Palo Alto networks, etc.
Here are some factors you have to evaluate when choosing to provide a site-to-site VPN for your business or not
How big is the business
How many locations does your business have
How far are the locations from each other
Resource-sharing requirements
Provided that your business has multiple locations and each location need access to information or data from other locations or from HQ then you should probably invest in a site-to-site VPN.
Comparing a Site-to-Site VPN with a Leased Circuit
The fundamental problem with site-to-site VPN is that you need to be able to tell precisely when to use it or when to use a leased circuit.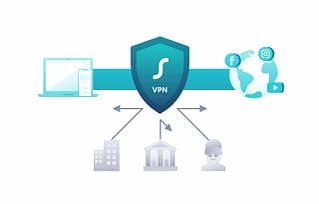 With environmental growth, they tend to decrease in terms of performance over the VPN connection, as they all depend on the internet. For instance during VoIP applications, while using a site-to-site VPN and you begin to have issues with the quality of voices then it is probably time to switch to a leased circuit.
Provided that the traffic that is traveling between your sites is too valuable that you can't afford any connection failures, then it is advisable to use a leased circuit. Using a leased circuit will probably cost more not just because it is extremely reliable but also because they are a dedicated resource with more strict SLA's.
Site-to-site VPN are more ideal for not so big businesses or companies that probably has less traffic, or it can also serve as a backup connection provided your main connection malfunctions or fails.
Here are some cases where you can use a VPN
As a backup connection
Small companies or business without much traffic
Places where top-notch speed and reliability is not of paramount importance.
Here are some cases where you can use a Leased circuit
Big companies or businesses
Places where top-notch speed and reliability is of paramount importance
Places that involves the transfer of very sensitive information like videos or voices etc.
Making use of a Site-to-Site VPN as Backup
Site-to-site VPNs can ideally serve as a backup connection. Making use of a leased circuit and using a VPN as backup lets you get excellent performance and gain a reasonable level of redundancy while generally keeping the cost at a low.
While making a choice for VPN, always make sure that you pick one with a high level of security, do not forget to enable Perfect Forward Secrecy and disable aggressive mode if it is enabled.